The Heroes Behind 'Movement Against Malaria'
Malaria continues to be a worldwide concern, with the World Health Organization reporting 241 million global cases in 2020. The disease is caused by a parasite carried by infected mosquitos and is more prevalent in rural areas.
Luckily, there are available treatments and preventive measures that can be done. Now, it is just a matter of getting these to the communities who need it.
In 1999, PSFI launched the Kilusan Ligtas Malaria Program. Now known as Movement Against Malaria (MAM), the program aims to organize and mobilize community-based activities to combat the spread of malaria in identified areas. MAM makes treatment accessible to the public, provides means to improve case detection, and initiates activities to help educate on preventing the spread of the disease.
Together with local efforts, the cooperation of various communities, and support from the Global Fund, MAM has made significant progress over the years. As a matter of fact, in 2020, 60 provinces have been declared malaria-free. The program also takes pride in having trained more than 10,000 health providers—heroes who helped make MAM gather significant momentum and create a lasting impact. Among them are Lilibeth and Laurensa.
Lilibeth Mansuri, 36, is a healthcare assistant in Brooke's Point, MIMAROPA who joined MAM as a volunteer. She would accompany the PSFI team on location whenever they would conduct seminars, borderline spraying, and rapid diagnostic testing.
Laurensa Joldanero, 56, is a midwife from San Jose, Occidental Mindoro who participates in MAM's activities. She is the program's team leader in San Jose and as such takes charge when it comes to borderline spraying, along with executing other components of the program.
While her family has never directly experienced the disease, Malaria is pretty common in Laurensa's community. There was one instance where she helped bring a sick coworker to get tested for Malaria, and sure enough, the person tested positive.
The lack of access to information on Malaria has led to the widespread infection in her community. Even though some might want to get help, back then, they did not have access to resources for testing and treatment.
"Bago na implement 'yung program, marami talagang kaso ng malaria sa area na ito. 'Yung mga tao, wala pa silang knowledge. Akala lang nila dati na regular na lagnat."
("Before the program was implemented, there really were many Malaria cases here. People did not have knowledge, so they thought they just had regular fever.")
Upon implementation, Laurensa saw how MAM has helped her community, especially the borderline spraying and the testing. Now, it is easy to test people for Malaria and even immediately provide medicine and care.
While some locals were hesitant at first, MAM's consistent efforts eventually bore fruit.
"Nung nakita nila na malaking tulong 'yung mga seminars na 'to at yung mga ginagawa namin tulad ng borderline spraying at paglagay ng mosquito net, mas lalo sila nagtiwala sa amin."
("When they saw how helpful these seminars were and how our activities like borderline spraying and attaching mosquito nets, they trusted us more.")
Movement Against Malaria continues to work towards its goal of eradicating the disease in the country. While MAM has helped reach some key milestones in Malaria control, the progress this program has made would not have been possible without the help of those who have worked tirelessly and continued to do so to educate and treat those affected by this disease.
Since MAM, previously Kilusan Ligtas Maria started in 1999, the program has made a significant contribution to the decrease in cases in the Philippines. Now, 23 years later, PSFI is proud to have spearheaded a program that has helped change and save lives and will continue its commitment to reach a Malaria free Philippines by 2030.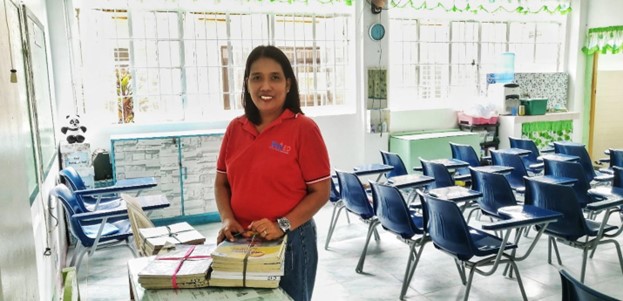 The country had struggled with Malaria
for most of the 20th century, and it
remained one of the leading causes of death…
Help us empower communities to become responsible and productive members of society
Help us empower communities to become responsible and productive members of society
© 2020 All Rights Reserved | Pilipinas Shell Foundation Inc.