A Heart to Heart with Raven Aguan on PSFI PROTECTS
In facing relevant societal issues, it is important to have people who are compassionate and actively engaged, those who have the capacity to understand the struggles another individual may be experiencing and the willingness to lend a helping hand. This is especially important for sensitive health matters such as providing care and assistance for people with HIV and AIDS.
Pilipinas Shell Foundation Inc. (PSFI) PROTECTS aims to tackle the subject with equal parts tenacity and compassion. It is focused on fighting the disease and the stigma surrounding it by actively engaging communities, encouraging testing, and educating the public about important facts.
Raven Aguan, 28, is one of the many dedicated individuals who works tirelessly to promote the program's message. She is currently working with PSFI PROTECTS through its partner organization, Love Yourself PH, and is situated in Tagum City, Davao Del Norte.
Before taking the path toward helping LGBTQ+ individuals, she was employed as an online teacher and a call center agent, until she experienced the loss of a loved one due to AIDS. This tragic event affected Raven deeply, causing her to suffer from depression and anxiety. However, upon contemplating her purpose in life and reflecting on the loss of her best friend, she decided to take action and pursue a life in service to those affected by HIV and AIDS. Her commitment and passion are evident in her sentiments when asked about the work that she does, "This is not just a job, this is something that is meaningful to me."
From this point on, Raven joined different activities related to the movement in advocating for HIV and AIDS awareness. In 2018, she pursued this passion and won the crown at the World AIDS Day pageant, becoming an ambassadress in providing information about the disease and educating people about the importance of getting tested. Thereafter, she continued advocating for this cause by working full time at Love Yourself PH.
Raven wanted to use her voice to inspire people around her, educating countless people regardless of their sexual orientation. With the opportunities presented to her, she used these as a platform to extend knowledge and awareness to those in her community, working hard to shred the misconceptions surrounding HIV and AIDS.
Due to her work, Raven encounters numerous people a day, with whom she resonates deeply. Just recently she had encountered a transwoman who tested positive, and whose symptoms were very critical.
"It's a struggle to see people suffering like this due to late testing. To challenge this, I really believe in early testing as much as possible so we can tackle the issue early on. Testing is not where it ends. We help with medication, aftercare, and emotional support."
As part of the program, PSFI PROTECTS provides support to organizations in different yet meaningful ways. One of these is by providing resources, financial support, and access to its staff whenever necessary. These add provisions for Raven to continue helping people that are in need of further assistance.
"This program is helping towards slowly answering the needs of the communities, especially in testing and linking to care. Previously, if you test positive for HIV in private hospitals, no medication or aftercare was provided. The program now helps to bridge the gap between testing and care."
Raven's experiences and passion for the cause, allowed her to become a solid voice and advocate for persons with HIV and AIDS. She shared that she always looks forward to showing up to her job every day, having a sense of fulfillment in the work that she does.
"This job also inspires me to do better and help more people. It's not just work; this is about life and trying to save more lives. Meeting people who are thankful for the help we are providing really drives me to do more."
Furthermore, she shared, "In every struggle, there is always hope. Before, HIV and AIDS were a death sentence to people in the LGBTQ+ community. Now, we are giving them a message that it is no longer a death sentence—there are people willing to help and support those in need.
If you or a person you know are experiencing symptoms of HIV/AIDS or is interested in getting tested, this is your sign to take action. You may do so by going to Love Yourself PH's website at https://loveyourself.ph/set-appointments/ and booking an appointment for testing, along with other services catered to supporting LGBTQ+ individuals.
PSFI PROTECTS works with different communities to effectively raise awareness for HIV and AIDS, and to spread the message that it's nothing to be ashamed or scared of. With passionate and dedicated people like Raven working to undo a culture of shame and discrimination, there is hope that one day, no new deaths nor infections will occur.
While the first case of HIV was recorded in 1959, society has since come a long way in addressing and treating the disease, but there is still more work to be done.
PSFI PROTECTS is among the historic projects from over 40 years of empowering Filipinos that captures the organization's inclusive understanding of progress: empowering all lives in the country, regardless of gender or status.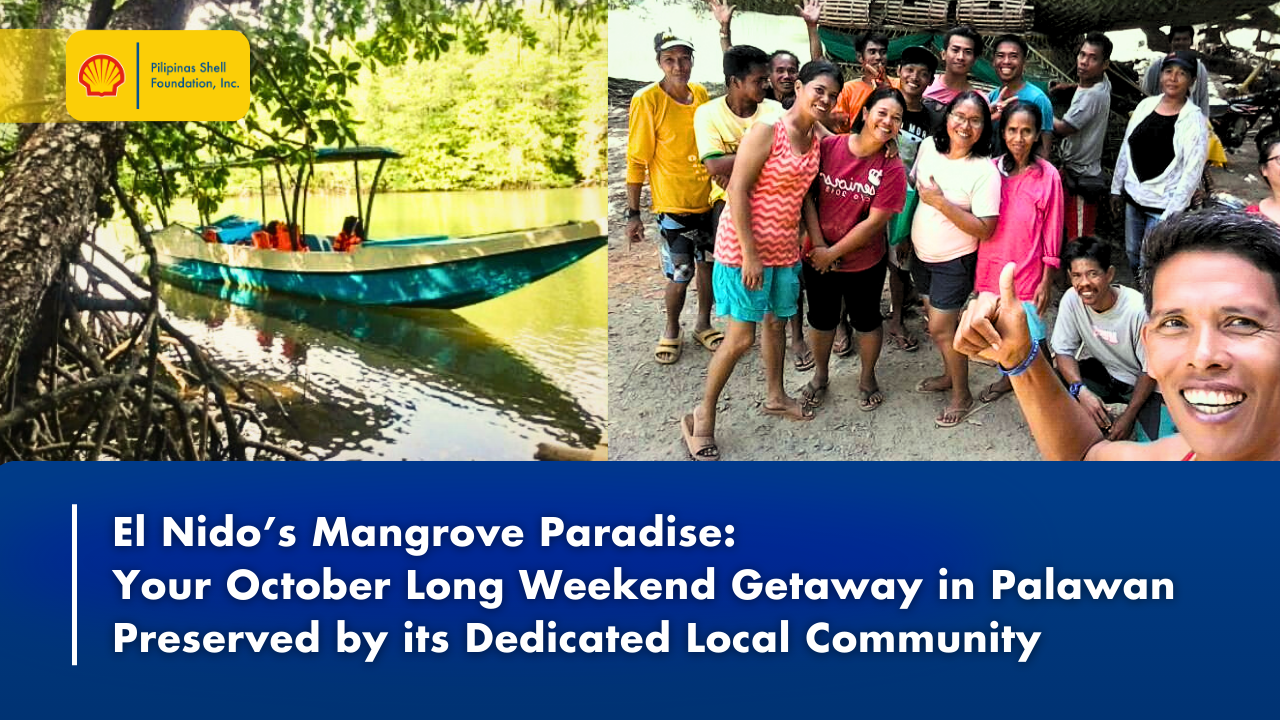 El Nido is a top tourist destination known for its turquoise waters and white-sand beaches. But it also offers a different kind of beauty that isn't known to many. Around 23 kilometers from the town proper is a seldom-explored 412-hectare mangrove forest located in Brgy. New Ibajay. Since 2018, the Dewil Eco-Mangrove Association (DEMA) has been safeguarding and facilitating ecotourism in the area.
Help us empower communities to become responsible and productive members of society
Help us empower communities to become responsible and productive members of society
© 2020 All Rights Reserved | Pilipinas Shell Foundation Inc.