A Rare Dedication in Education: An Educator Who Transformed Many Lives, Yet Missed One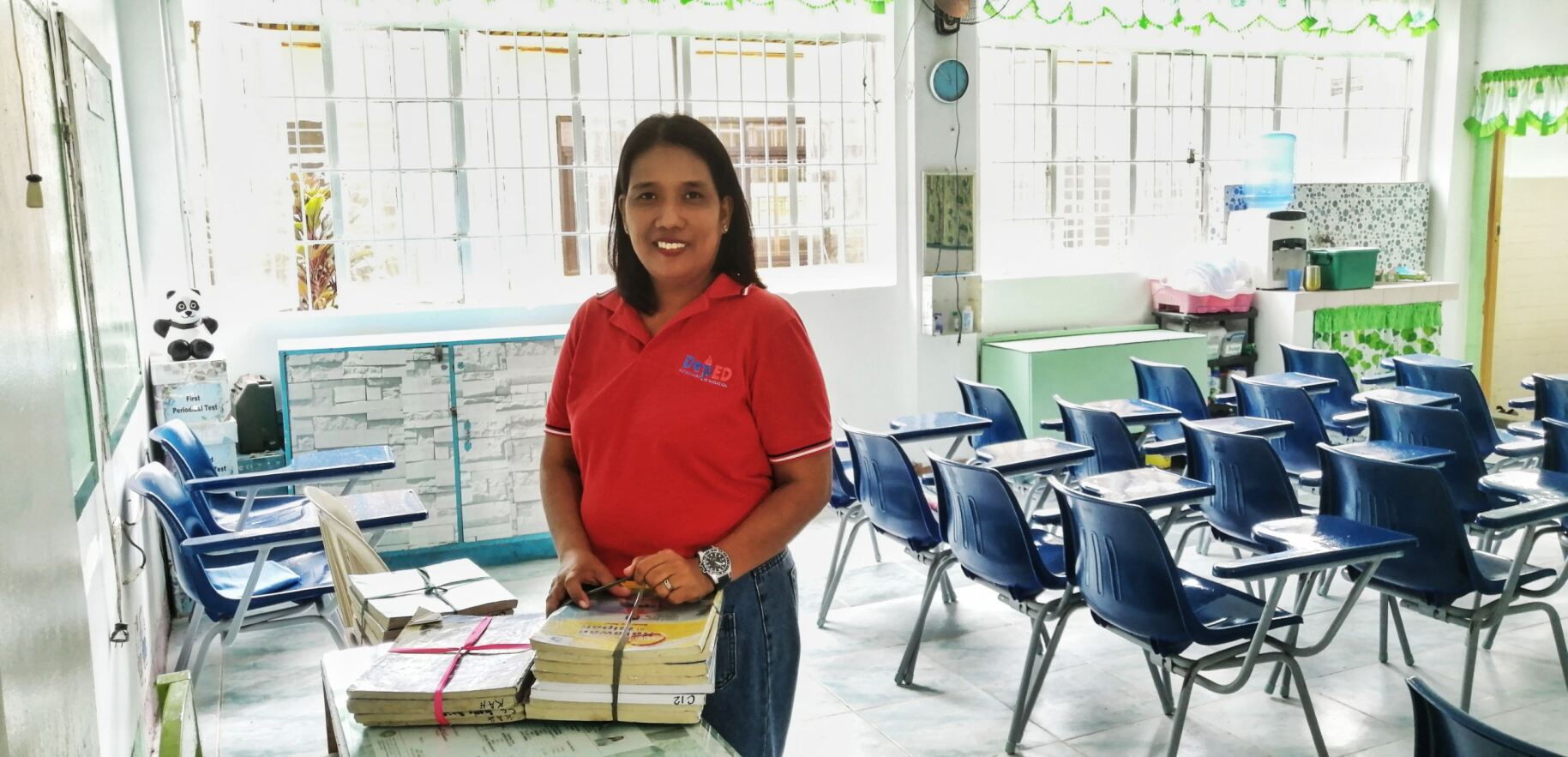 Written by: Laurence Teologo
Photos by: Angelu Pagobo
Supported by: Maezel Cardel
In the humble corners of Barangay Tabangao Ambulong, where tales of hard work and sacrifice often go unnoticed, a story shows how a teacher's love can make a big difference. Meet Teacher Cristina A. Farrell or simply "Ma'am Teng"– a name familiar to the hundreds of students she has shaped, and whose personal struggles made her life's work even more meaningful.
The Tabangao Elementary School (TES) in Batangas is one of the eight schools Pilipinas Shell Foundation, Inc. (PSFI) has been supporting. Within its walls is a Grade 5 teacher who has dedicated 14 years of her life to the noble profession of teaching. Ma'am Teng extends beyond molding young minds; she dons multiple hats as a teacher, a wife, and a mother. At school, she assumes the role of a second guardian to her students, monitors the maintenance of the school grounds and facilities as a caretaker, and manages inventories as a property custodian, among others. At the start of each academic year, she also serves as the TES Brigada Eskwela Coordinator—a additional role she has been managing for several years and thought of letting go but could not.    
"Kapag minahal mo ang trabaho mo ay parang napakadali na. Ako'y mahal ko ang trabaho ko", Ma'am Teng eagerly stated.
There are benefits to being a public school teacher, but it also involves its fair share of hardships. Like most teachers, she faces the challenges of low-wage, handling a large class, working longer hours, and lack of resources. Fortunately, her kids are doing well in school and have received scholarships, yet other expenses still requires her to apply for loans.
Given the situation and the demands of her job, she braves these daily hurdles with support from her devoted husband and their five children. For her to fulfill all her duties, her children are making efforts to assist their mom by creating visual aids, preparing learning materials, decorating the classroom, and even helping with cooking at home—a situation familiar to many teachers' children.
The flames of passion ignite … and burn
Ma'am Teng's journey in the education field began when she discovered her passion: teaching. She was first assigned to Tabangao almost 15 years ago. With her heart and soul poured into her work as a public school teacher, her efforts have been noticed and celebrated. She became known for her productivity, efficiency, and passion in her job. However, her career took an unexpected turn when she was assigned to transfer to another school.
This leap forward comes at a cost—a poignant sacrifice that demands her physical separation from her family. The prospect of being distant from her loving husband and dependable children posed a complex emotional challenge. This became a bittersweet crossroads for her and tugged at her heartstrings—when her passion became both a blessing and a curse.
A painful trade-off: ships passing in the night
With a heavy heart, she accepted the transfer from Tabangao to Malitam, a 30-minute drive away from her former work. Her journey to school now involves a grueling commute, stretching the gap even more between her work and obligations at home. This incident raised the question inside her of how far she is willing to go for her passions and ambitions and what trade-offs she is willing to make.
One of the most heartbreaking facets of Ma'am Teng's story was the parallel lives she and her children led. She left home in the early dark mornings while her children were still fast asleep. By the time she returned, the moon had risen, and her children were sound asleep, unaware of her absence. Her efforts to nurture young minds left her own family feeling like ships passing in the night.
Ma'am Teng was undoubtedly committed to her students, but the price she had to pay mostly impacted her home. As she pursued to ignite the flames of learning, the flames of connection with her children flickered. Memories and laughter were all turned into stories instead of being lived in the moment—when she could have been cheers, tears, and all ears.
A MISSEDtaken identity
There was a point in time when her fervor led to unforeseen situations. An incident that has become a humorous, yet touching anecdote reflects her all-encompassing dedication. Ma'am Teng recalled the time when she pulled out her desk, she noticed an ID picture and called one of her students to return it to the rightful owner.
"Anak, ibalik mo nga are kay Kyla Gail."
"Ma,am are naman ay hindi si Kyla Gail. Ma'am are po ay si Ate Irish po.", the student responded.
To her surprise, she replied, "Huh, are ba si Irish?"
"Opo, anak niyo po 'yun eh."
Ma'am Teng glanced again at the photo. Her heart was wrenched as she mistook her daughter's identity for someone else's. She then realized that she never saw her daughter in uniform on picture day when she was still in grade school.
Even though it was just a simple mix-up, the incident demonstrated how much Ma'am Teng's classroom frequently consumed her attention.
Reconnection
The realization that her daughter's childhood had slipped through her fingers hit her with the force of a revelation. Ma'am Teng made a conscious effort to rebuild the bridge. When she learned of an opportunity to work in Tabangao again, she expressed her interest in the school division's office which was eventually granted. This gave them a chance to make up for lost time.
Not only did she reconnect with her family, but she also reestablished a connection with herself. The once-dwindling flames of her passion have once again reignited. And even though she faces occasional challenges, she pursues it not out of obligation but out of genuine desire.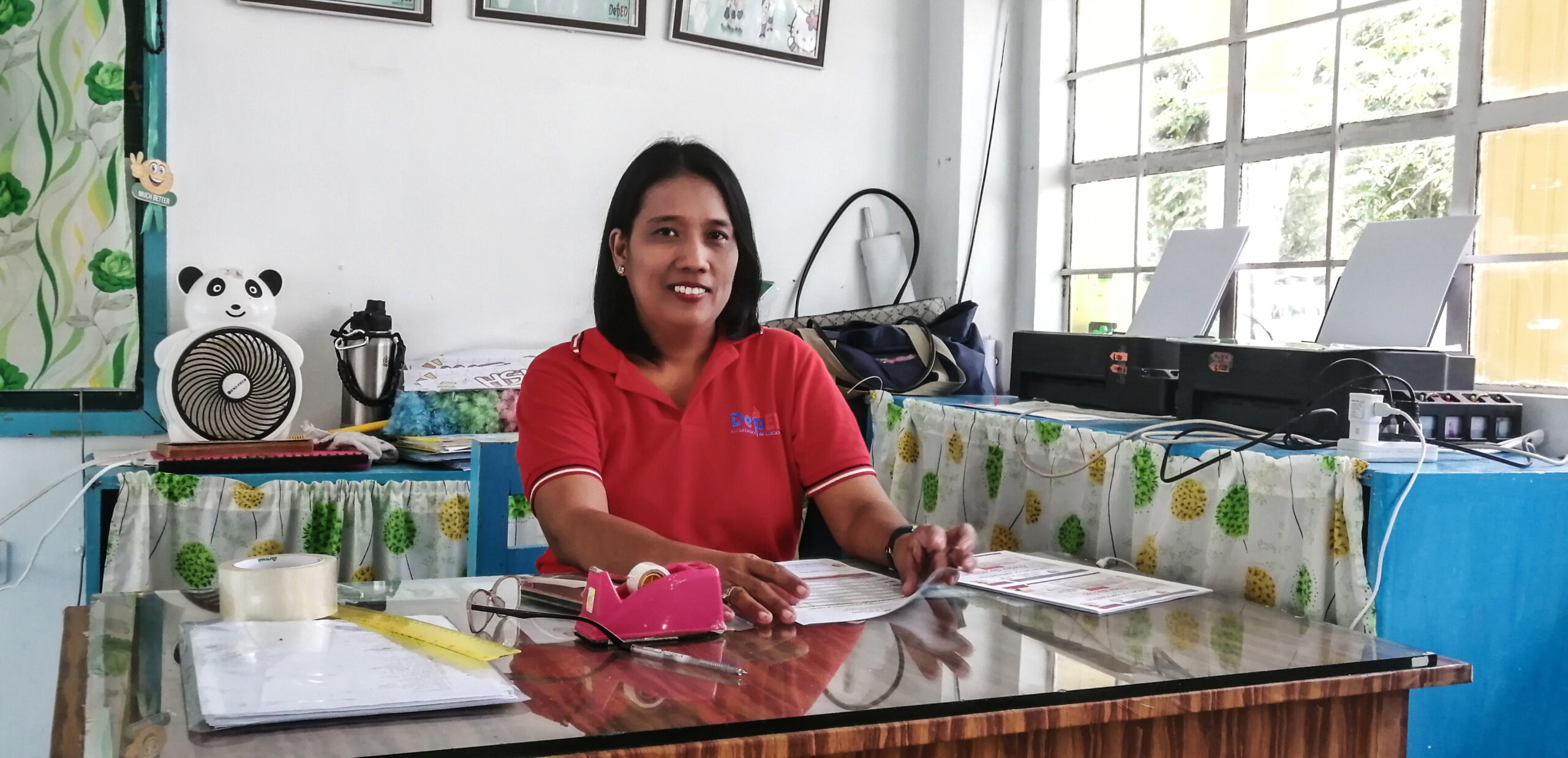 Ma'am Teng's story stands as a testament to the multifaceted nature of dedication and the intricate balance between personal and professional pursuits. As we empathize with the struggles of educators like her, we're reminded of the undeniable truth that countless teachers make profound sacrifices in the name of their love for teaching. However, let's not overly romanticize their unyielding spirit. It's evident that they deserve better– improved working conditions, higher salaries, and a more substantial allocation of resources for education. Teaching, you see, transcends the mere confines of a profession; it's a true vocation, a calling that deserves our utmost respect and support.
This National Teachers' Month, let us honor and appreciate the unwavering commitment of educators like Ma'am Teng, who go above and beyond to serve. PSFI is committed to supporting their efforts and ensuring they have the necessary resources for their preparations every academic year. 
#PilipinasShellFoundation #FilipinoForward #NationalTeachersMonth