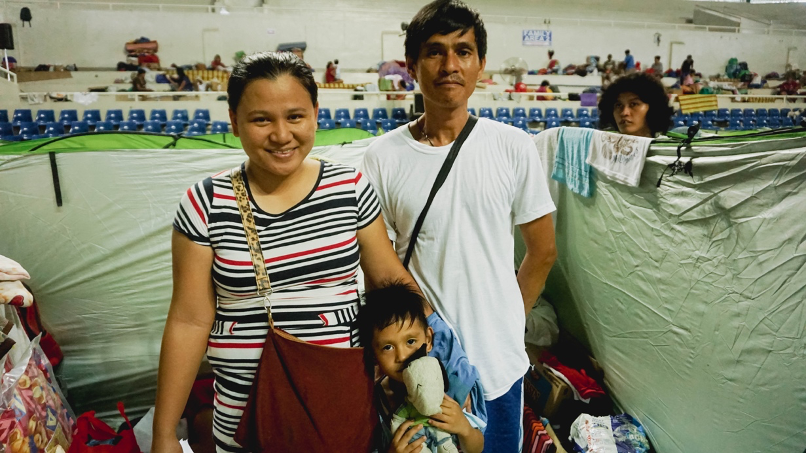 Maricel used to call Taal island her home.
That was before the main crater on the volcano island spewed a tower of ash some 15 kilometers into the sky last January 12, raining ashfall in parts of Batangas, Laguna, Cavite, Bulacan, Rizal and as far north in Metro Manila as Quezon City.
She and her husband Allan, together with their two children and their parents, held out for as long as they could and were among the last to evacuate.
"I gathered as many clothes and blankets as I could, knowing we would need these wherever we were heading. Eventually, it became more and more difficult to see and breathe," she recounts. She was forced to unpack the beddings so that she could close all the openings and prevent ash from entering the house.
"I wasn't sure if we were going to make it out alive," she recounts. But they were eventually able to leave early the next day.
The six of them are currently staying in a modular tent inside the Batangas City Sports Complex, along with thousands of other evacuees who were forced to leave their homes which were located within the danger zone or within a 14-kilometer radius from Taal Volcano's main crater.
Maricel says it was difficult to leave the home and livelihood they built over the years with sweat and tears. However, she and her mother, Cerelina, are thankful that every day they wake up next to their loved ones, especially since it was hard to flee carrying Cerelina's husband, Marcelo, who had been disabled a few years back due to a stroke.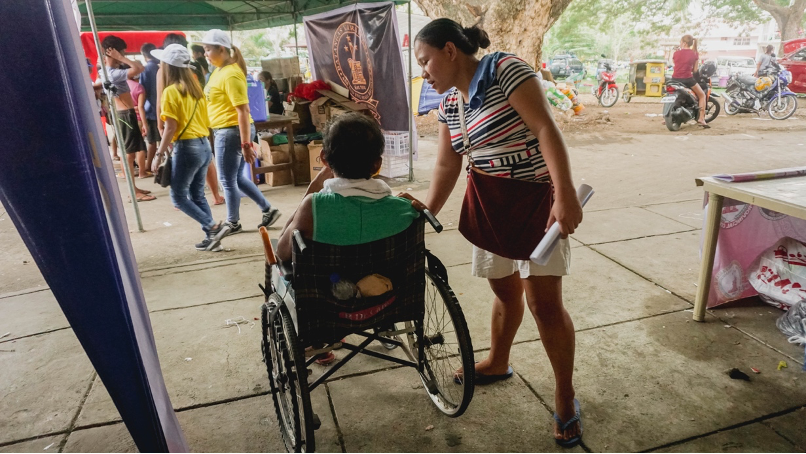 "It seemed like I grew all my strength back just to be able to carry my husband with me. We are happy that he is still with us," says Cerelina.
They are also thankful for the help overflowing from fellow Filipinos. "We haven't been hungry since we arrived here five days ago. There's actually a surplus of clothing despite the fact that there are thousands of us in here," says Maricel.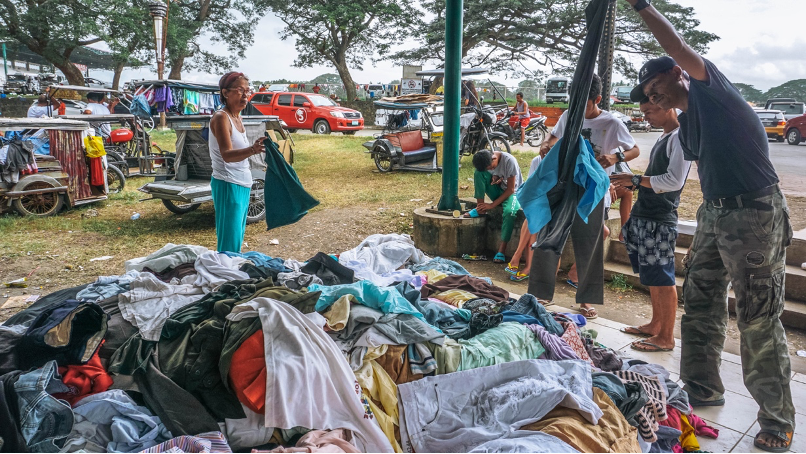 In its January 24 report, the Department of Social Welfare and Development says that a total of 88,842 families, consisting of 346,244 people in CALABARZON (Region IV), have been affected by the Taal Volcano unrest.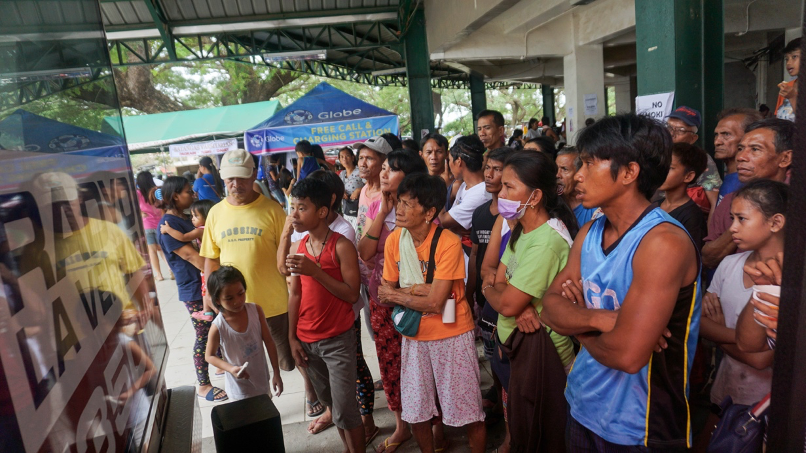 But only about two out of five (39.72% or 137,538 people) are taking shelter in 488 evacuation centers, according to the report. The rest are staying with family, relatives and kind-hearted individuals and families outside the evacuation areas.
Help has been pouring in not only from government relief agencies, but also from companies, civic groups and private individuals.
Pilipinas Shell, which has a refinery in Tabangao, Batangas and whose supply and distribution network traverses roads included in the lockdown order, is among the companies quick to respond to the needs of the evacuees.
Strategically-located Shell retail stations operate 24/7 as emergency response sites as well as drop-off points for relief goods from the public.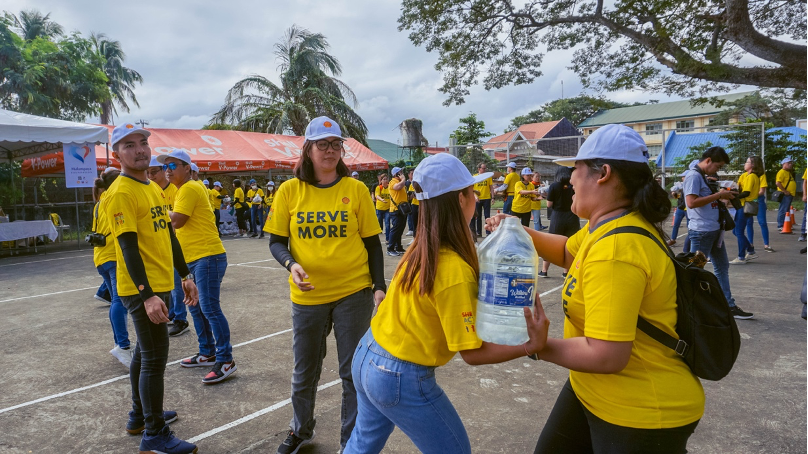 The company has donated P1 million to the Philippine Disaster Resilience Foundation (PDRF) for face masks and other essential relief goods, and 3,000 liters of diesel fuel to relief agencies of Batangas local government units.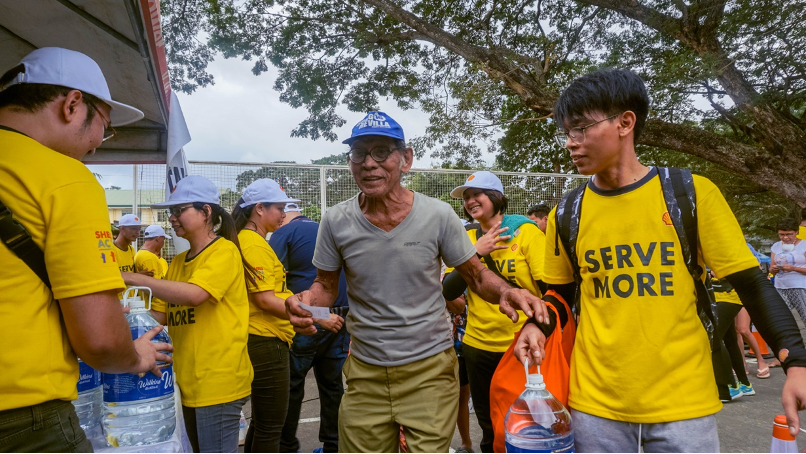 Aside from donating relief packs, the Association of Pilipinas Shell Dealers also transport relief goods from the retail stations to evacuation centers. Shell Philippines Exploration B.V. (SPEX) also donated another P3 million worth of relief goods for evacuees in Batangas.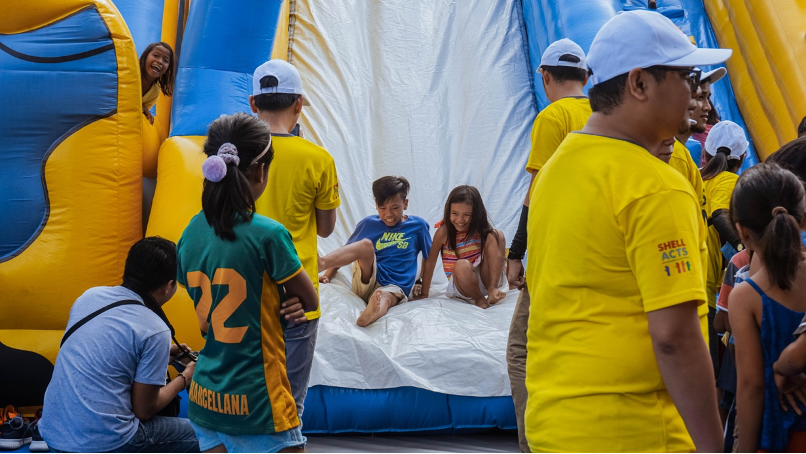 Over 100 Shell employees have volunteered to distribute relief goods and facilitate fun games for the kids, in a set-up that included an inflatable playground, in partnership with Pilipinas Shell Foundation, Malampaya Foundation and Shell Retail.
Maricel is especially grateful for the new pillows, blankets and beddings from Pilipinas Shell, recalling that these were the items she had sacrificed to protect her home and loved ones.
Every day, she sees countless numbers of volunteer groups and individuals arrive with goods, helping families like hers to live one day at a time. While she is grateful for the overwhelming response from the public, she is just waiting for the day she and her family can rebuild their lives.
"We are entirely grateful for all the help, but every day we become more and more uncertain if there's still a place we can go home to after all this," she says.
To find out more about how you can help Maricel and other evacuees, please visit: 

https://www.shell.com.ph/sustainability/communities/project-shelter-taal-volcano-emergency-relief-efforts.html#vanity-aHR0cHM6Ly93d3cuc2hlbGwuY29tLnBoL3N1c3RhaW5hYmlsaXR5L2NvbW11bml0aWVzL3Byb2plY3Qtc2hlbGx0ZXItdGFhbC12b2xjYW5vLWVtZXJnZW5jeS1yZWxpZWYtZWZmb3J0cy5odG1s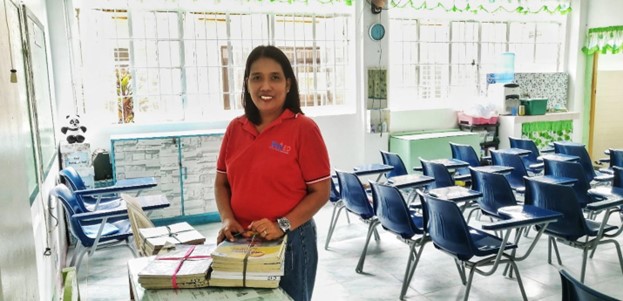 The country had struggled with Malaria
for most of the 20th century, and it
remained one of the leading causes of death…
Help us empower communities to become responsible and productive members of society
Help us empower communities to become responsible and productive members of society
© 2020 All Rights Reserved | Pilipinas Shell Foundation Inc.