MagzWheel Furniture:
Turning the Wheels of Sustainability
It's common knowledge that rubber tires don't decompose. Instead, they stack up on landfills where they can serve as breeding spaces for mosquitoes and rats, among many other critters. When not thrown away, tires are disposed through the process of burning, which damages the environment just the same. One man from Puerto Princesa found a way to help his community by making a sustainable business out of these potential pollutants.
Meet Mr. Magno L. Gilbuela, also known as Magz, the owner of Magzwheel Furniture and Tirecycling. An advocate for environmental conservation and a circular economy, Magz recycles discarded tires to make sturdy and beautifully handcrafted furniture and accessories.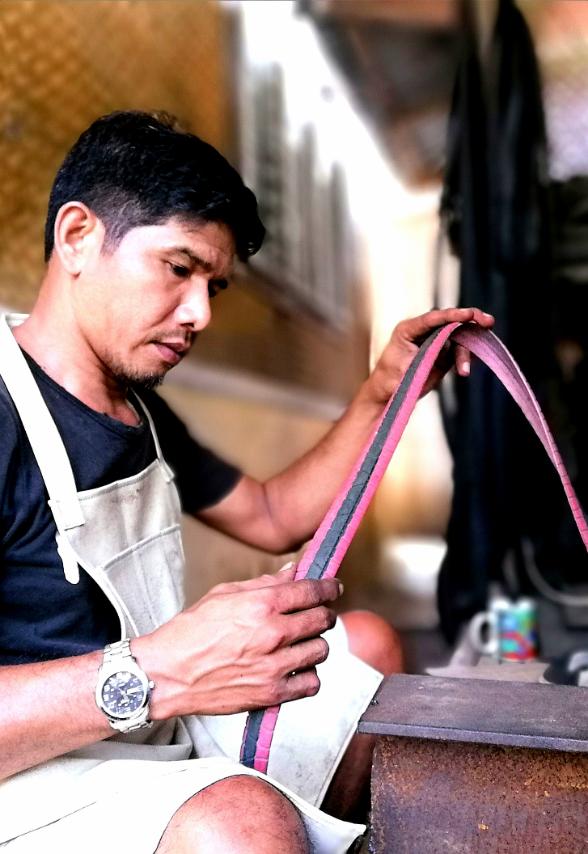 He started his business back in 2017 after he lost his job in the hospitality industry. What started with just seats made from recycled tires has now grown to a range of items– from garden furniture sets to bags and wallets. His client base expands to resort owners and coffee shops in Palawan. Magz explains that rubber furniture is an interesting alternative to the usual wood and steel as it can weather out heat or rain, and can even take up to 10-15 years before wearing out.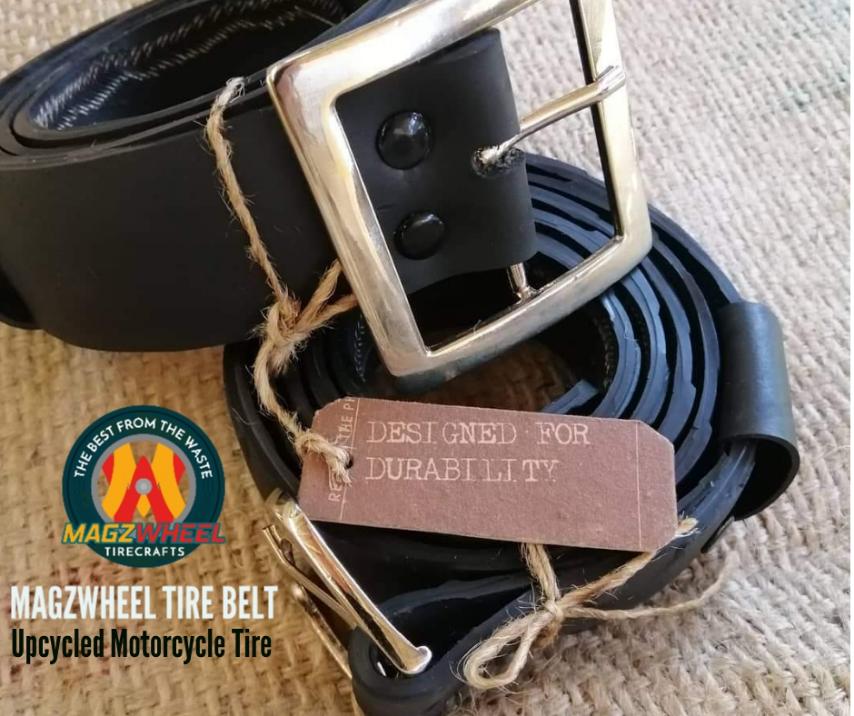 Magzwheel Furniture was among the top 3 social enterprises who were part of LiveWIRE's Acceleration Program in 2020. Through the program, Magz was able to learn ways to effectively improve his business and gain important connections. He found likeminded groups and individuals with the same advocacy to whom he feels free to share ideas with, such as fellow innovators who want to help the environment. He also found some help in acquiring discarded tires with the help of Puerto Princesa's waste management.
Additionally, Magz says that he learned more about making a sustainable business model and handling finances. When asked what his most important learning was, he mentioned: "How to manage the finances talaga. Pati sa costing ng mga products and productions tsaka kung ano mas importanteng equipments."
He believes that programs like Shell LiveWIRE is important to small, local businesses as this helps recognize efforts that aim to help communities as well as the environment.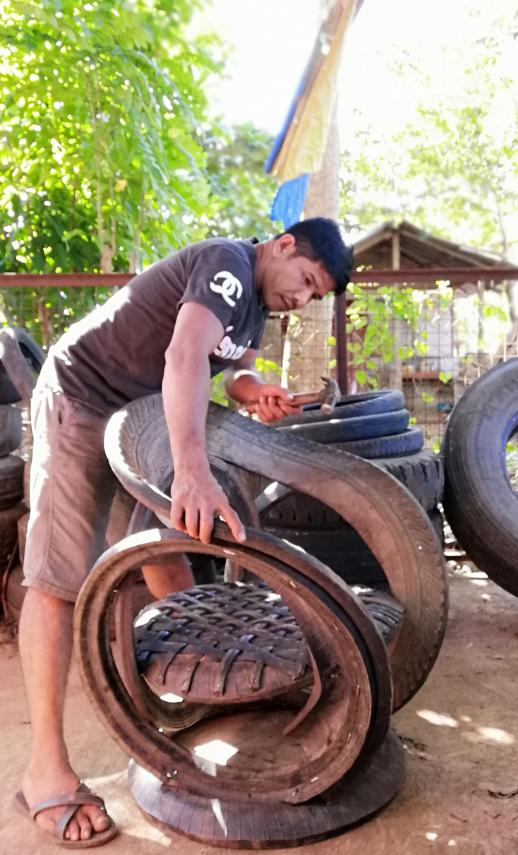 His advice for enterprises who plan on joining LiveWIRE are three things: stay focused, stay excited, and grow the passion you have for your business.
"Walang secret formula sa successful business."
Magz adds.
"Sipag, tiyaga and pagmamahal. Walang imposible po pag mahal nila ang ginagawa nila."
Magzwheel Furniture only has begun, but the future is looking bright for this business. Following his successful run in LiveWIRE, Magz shares that currently, he's working with PSFI in Puerto Princesa, looking into ways to become a zero waste business. When asked what's his biggest dream for Magzwheel was, he simply replied with this:
"Sa dami kasi ng basura ngayon sa landfill at sa lansangan, sana magkaroon din ng desire yung iba na magrecycle. Manaig sana sa puso ng bawat Pilipino, pagbibili ng local or handmade products; para mas maencourage yung tao magrecycle"
Visit https://www.facebook.com/MagzWheel to inquire about MagzWheel Furniture.
Together, let's help move the #FilipinoForward through sustainable livelihood opportunities.
Read more about our programs here: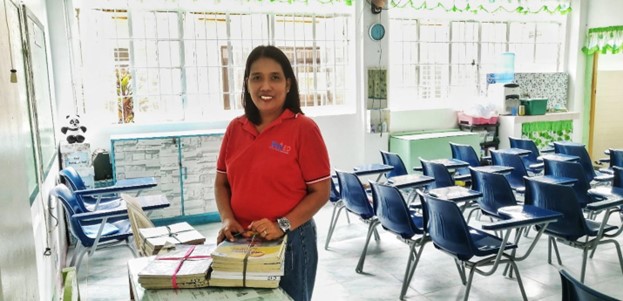 The country had struggled with Malaria
for most of the 20th century, and it
remained one of the leading causes of death…
Help us empower communities to become responsible and productive members of society
Help us empower communities to become responsible and productive members of society
© 2020 All Rights Reserved | Pilipinas Shell Foundation Inc.